Lunova
At Lunova, we're incredibly proud of our team, our partners and our mission as an organization. Each makes up who we are and drives us to continually improve. We believe that the next employee that you add to your team should not simply fill a need, but also make a broader impact on your organization. This requires difference making talent and it is our mission to deliver this talent to our clients.
To us, every job opening is an opportunity for a company to get brighter, smarter and more successful. And we love working for companies and managers who think the same way, because we know that Lunova is a key component in helping our clients grow through exceptional people.
Check us out and give us a call to hear more about why we're different.
Our Team
At Lunova, we're as good at finding talent for ourselves as we are for our clients. Meet our incredibly talented and hard-working team below.




Senior Recruiting Manager

Talent Acquisition & Marketing Manager

Senior Recruiting Manager


Talent Acquisition Manager

Senior Recruiting Manager





Our Team
At Lunova, we're as good at finding talent for ourselves as we are for our clients. Meet our incredibly talented and hard-working team below.




Senior Recruiting Manager

Talent Acquisition & Marketing Manager

Senior Recruiting Manager


Talent Acquisition Manager

Senior Recruiting Manager





Predictive Synergistic Systems
The Predictive Index survey is a managerial assessment tool that provides insight into the natural workplace behaviors of prospective and existing employees – resulting in improved hiring decisions, team performance, overall communication, and workforce productivity.
The Predictive Index process improves effectiveness and productivity across all levels of your organization. As a practical, reliable indicator of workplace behavior, it helps you make sound, people-smart decisions with the best results for the company and for the people themselves. The Predictive Index process is a combination of assessment, education, and consulting.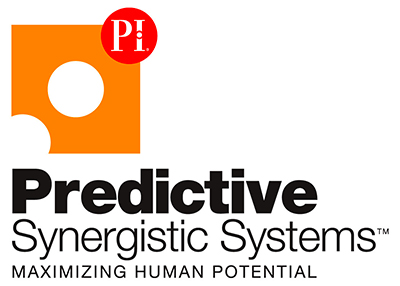 Criteria On-Demand Assessments: HireSelect
Our comprehensive employment test portfolio includes assessments designed by leading experts in psychology, statistics, and psychometrics. HireSelect has the aptitude test, personality test, or skills test that meets your organization's pre-employment testing needs including the Sales Achievement Predictor.
Sales Achievement Predictor (SalesAP)
A sales personality test that measures traits that have been shown to be critical to success in sales and sales-related jobs, including motivation, competitiveness, extroversion, goal orientation, and assertiveness. The SalesAP provides an overall recommendation on a candidate's suitability for sales positions.

Self Management Group
A world leader, Self Management Group partners with clients to attract and select top potential and maximize results through the use of our proprietary, psychometric assessment tools, innovative self-management training, coaching and leadership consulting services.
Our wide range of role specific, validated assessment tools are suitable for selection, succession planning, leadership development, career management and coaching. Over the past three decades, our success has been built on a proven formula for the selection, development and retention of "self-managing" sales professionals, service representatives, IT professionals, managers and executives.

Our mission is to be the solution of choice for identifying and acquiring exceptional talent. Our success is driven by forming strategic relationships with dynamic people and organizations. Every day we will improve as a company, as individuals, and as members of the communities we serve.
Long Story Short: We operate with integrity and we get the job done.
Our Name
The name Lunova is rooted in "Nova", a star that releases material into the atmosphere and through the process becomes brighter. At Lunova, we are committed to finding opportunities for individuals to shine brighter. Allow us to find your next star.
Community Outreach
We place a tremendous value on helping to improve the communities that we live in. Below are a few of the organizations with which we participate. Please let us know if you would like more information or would like to get involved. Contact Stephanie Valleras: stephanie.valleras@lunovagroup.com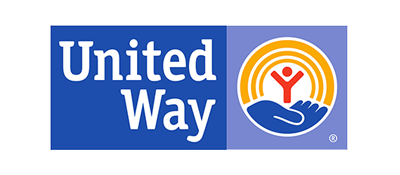 United Way
United Way of Allegheny County is a non-profit organization that helps volunteers meet the nonprofits that need their help. United Way creates long-lasting change and helps children and youth succeed, strengthens and supports families by promoting financial stability, ensures the safety and well-being of vulnerable seniors, assists people with disabilities, and provides information and referral sources meeting basic needs for residents of Southwestern Pennsylvania.
In March of 2014, the United Way honored Lunova Group with the Prestigious Good Neighbor Award. We are proud to be recognized alongside some great organizations such as the Pittsburgh Steelers, UPMC, and Highmark.  This award honors companies that demonstrate a strong commitment to workplace volunteerism, along with the impactful work of volunteers throughout the community.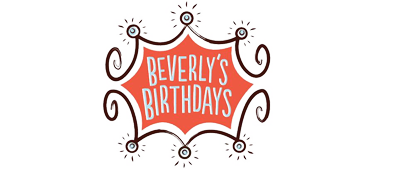 Beverly's Birthdays
Beverly's Birthdays is a 501(c)3 nonprofit organization dedicated to providing birthday celebrations for  homeless children living in shelters in the Pittsburgh region. Regardless of personal or financial circumstances, they believe that all children should have a special birthday celebration.  Corporate sponsors are encouraged to get involved by hosting Employee Fundraisers, holding In–Kind Donation Drives, sponsoring Treat Bags and being party volunteers.
Lunova partners with Beverly's Birthdays as a Corporate Cheer for a Year partner and has been sponsoring monthly parties at Sojourner House MOMS, as well as volunteering at the events.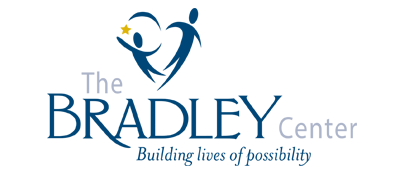 The Bradley Center
Bradley is a regional behavioral healthcare and child welfare system that provides comprehensive and caring services to children, youth and families.  Bradley is recognized nationally by families, communities and professionals as a premier behavioral healthcare and child welfare organization that promotes the physical, social, emotional, educational and spiritual growth of the children, youth and families that we serve.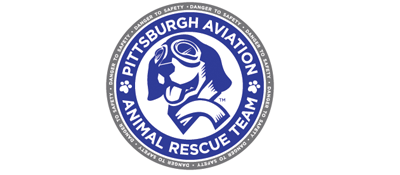 PAART – Pittsburgh Aviation Animal Rescue Team
PAART is dedicated to providing animals a second chance by transporting them from danger to safety. If an animal is in danger of being euthanized, displaced by a natural disaster, or in an abusive situation, the PAART team is ready to give them a chance at a new beginning. Lunova Group recently sponsored the rescue of 19 shelter dogs from Huntington, WV.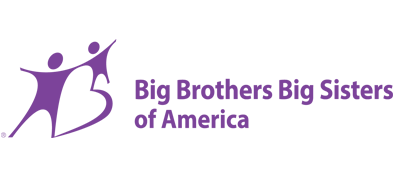 Big Brother Big Sisters
Big Brothers Big Sisters is the premier one-to-one mentoring program in Beaver County. Research shows that when matched with a caring "Big" volunteer, "Littles" do better in school, make healthier choices, have higher self-esteem, and get along better with peers and family members.
When the Bradley Center consolidated its campuses and moved to the current location in Robinson Township nearly 15 years ago, we knew that it would take a lot of hard work to turn the building into a home fit for children. Most of that work has been done by generous volunteers from companies like Lunova. Employees from Lunova Group have spent countless hours enhancing our campus and spending time with the Bradley kids. We are forever grateful for our friends at Lunova who are committed to building lives of possibility for the children at The Bradley Center.
—Emily Keiser
Development Coordinator at The Bradley Center
I worked with the awesome Lunova team for two years while I was the Volunteer and Development Coordinator at The Bradley Center. This energetic group helps throw birthday parties for the children each month, complete construction and maintenance projects around the building, run a holiday gift shoppe each December, and so much more. Whether they come to paint bedroom walls, wash the school vans, or play a highly competitive game of King Pin dodgeball, the Lunova employees always leave Bradley a little brighter. The kids at Bradley are so thankful to have a group of volunteers who will stop at nothing to bring smiles to their faces!
— Rachel Lancia
Former Volunteer and Development Coordinator at The Bradley Center
I have worked with recruiters for 25+ years to fill various sales and sales management positions. In my experience, one team stands out above all others and that is the Lunova Group. Many things separate them from their competition, but for me, the time, attention and tenacity that they bring to every open role puts them in a class all by themselves!
— President
Industrial Distribution
I have worked with the Lunova team for years. They are my go-to recruiting agency for C suite executive searches. I have always had a great experience with every recruiter that I have worked with to fill our open positions and recommend them to my HR colleagues when they have these types of openings at their companies. They take the time to understand the position, send quality candidates with detailed profiles to interview, and are very thorough in their follow up. Their professionalism, knowledge of the recruiting industry and unmatched expertise separates them from all the other "experts" out there.
— VP of Human Resources
Manufacturing
Working with Lunova has been a great experience. Their process is very consultive and they do a great job listening to our needs. Their commitment saves me time from having to interview candidates that don't fit our business and it allows me to focus on other parts of our business during the hiring process.
— Regional Sales Director,
Electrical Distribution
Working with Lunova was great! I had the pleasure of working with Christine Barber who held my hand every step of the way. She went out of her way to make sure she represented me and helped smoothly navigate the entire hiring process. She made sure my employment needs were met and ultimately both parties involved were happy! It worked out perfect!
— Deborah Piper