Wait…first… what is Lunova Group and what does recruiting for Lunova mean?
At Lunova Group, we're not just another run-of-the-mill recruiting agency. We are a nationally recognized executive search and recruiting firm located in Moon Township, PA. Our team at Lunova is made up of hard-driving, thoughtful, and fun individuals. We're experts in the field of recruiting, and we love what we do.
At Lunova, our goal is to find top talent that perfectly aligns with our clients' needs and aspirations. With our innovative and personalized approach, we put in endless effort to establish long-term connections with candidates and clients, guaranteeing that every match is a perfect fit. And with our commitment to relationship-building, we don't just match candidates with clients – we create lifelong connections.
Lunova Group's internship program is an exciting opportunity for college students to gain hands-on experience and professional development in the field of recruiting. With Lunova Group, students can expect to work alongside recruiting industry experts and contributing to meaningful projects.
Not only will students gain invaluable experience and skills, but they will also have access to mentorship and networking opportunities, allowing them to build relationships and connections within the industry.
Through our internship program, students can expect to develop their critical thinking, problem-solving, and communication skills, all while being a part of a dynamic and innovative team.
Examples of what our interns have done in the past:
Conduct research in the building services and industrial industries
Maintain and update Customer Relationship Management system
Conduct in-depth recruiting competitor analysis
Identify top talent through social media and networking
Assist Talent Acquisition and Recruiting Managers
"I joined Lunova Group as an intern in 2019, without a clear idea of what I wanted to pursue after graduation. Despite my lack of familiarity with the recruiting industry, I was eager to learn and committed to making the most of my internship. Over the course of my internship, I was exposed to the world of talent acquisition, learning about the various recruitment strategies, techniques and tools used to identify and attract top talent. In addition, I fell in love with the culture and people at Lunova and couldn't imagine myself working anywhere else. The summer going into my senior year, I was offered a full-time position as a Talent Acquisition Specialist. Not only did I feel fortunate to have secured a job prior to graduation, but I was excited to continue my career in a field that I was passionate about. Lunova's supportive culture, skilled team, and engaging work environment were all factors that made me eager to join the company full-time."
Olivia Zizak – Talent Acquisition Manager
"I became an intern in the summer of 2018 after establishing a relationship with Stephanie Valleras who introduced me to the program. I was very active in my search for an internship and when she told me she was a Talent Acquisition Specialist, I thought she searched for young, up-and-coming musicians. I had never heard of her position before. Throughout my time as a Lunova Group intern, I learned talent acquisition, CRM management, cold calling, recruiting strategies, and business development practices. Upon graduation, I decided to try something new and accepted an outside sales role with a large organization and quickly realized the grass isn't always greener on the other side. After 2 years, I decided to start my job search again and coincidentally, I received a call from Mike Novak asking if I'd be interested in coming in for an interview. I quickly said yes, though I didn't expect to feel like I never left. I think that says a lot about the Lunova culture, the way they treat employees, and the quality of work we do daily. Almost 2 years down, and many more to go."
Trevor Moser – Recruiting Manager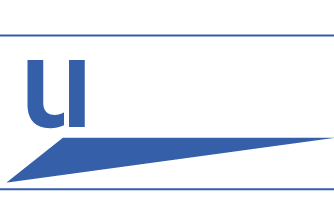 Benefits of working at Lunova:
Unmatched company culture
Limitless career opportunities
Entrepreneurial environment
Fully stocked snack filled kitchen
Flexible work environment #WorkHardPlayHard #ItsAboutResults
Open concept workspace made for sharing ideas
Ability to make an impact in the community
Team happy hours/bonding events
Casual dress code
Birthday treats
Indoor and outdoor lounge area (with grill)
Continuous education opportunities (training classes, seminars, certifications, etc.)